Hey guys! There has been a lot of spam in the comments section about Clans recruitment. This is against the rules. If you want to advertise your Clan, please refer to this page. Comments that advertise a clan will be deleted. Apologies for any inconvenience caused.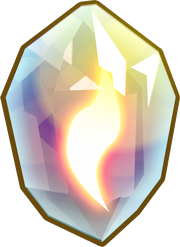 Hero Souls are items that provide global damage bonuses and can be used as currency to summon and level up Ancients. 
Each hero soul provides a +10% bonus to the DPS and Cid's click damage. Click damage bonuses from achievements and "0.5 DPS%" bonus upgrades do not benefit from the hero souls bonus.
Obtaining Hero Souls
Ascension
The hero Amenhotep has a "skill" called ASCENSION. This resets the game and starts over, with a world just like the current one, but granting a number of Hero Souls depending on the following:
For every 2000 hero levels across all heroes, you get a single Hero Soul for your next ascension. If you ascend around the time you finish all hero upgrades up to Frostleaf, you can expect to earn about 7 Hero Souls per Ascension from this method.
Starting at level 100, all boss levels have a chance of spawning a Primal Boss the first time you enter that level on each Ascension. The Primal Boss awards a number of hero souls for your next Ascension depending on the level they are defeated on. Remember, the souls are only added to the number of souls you get from ascending. It doesn't add to your current amount of souls immediately. Primal Bosses can only be encountered once per floor each ascension, then will be replaced by the normal versions. The base encounter rate for Primal Bosses is 25%, but can be boosted to a limit of 100% by summoning Atman. These give Hero Souls equal to the following expression[1]: 
Bosses at multiples of 100 are Centennials, which will always be Primal.
Mercenaries can go on Hero Soul quests to gain Hero Souls equal to a certain percentage of your Quick Ascension. Hero Souls gained this way will go into the pool of Hero Souls that will be received upon ascending.
Quick Ascension
You can receive a Quick Ascension by spending 50

Rubies in the Shop.. This will instantly give you X Hero Souls, with X being based off your highest zone, your

Atman level, and your

Solomon level.
Immortals
Every time your clan defeats an Immortal, you'll gain Hero Souls based on how much damage you did to it. These Hero Souls will be added to your account immediately after collecting them.
Overview
| Method | Time earned |
| --- | --- |
| Souls from Hero levels | Goes into the Ascension pool |
| Primal Boss souls | Goes into the Ascension pool |
| Centennial souls | Goes into the Ascension pool |
| Souls from mercenary quests | Goes into the Ascension pool |
| Quick Ascension | Collected right away |
| Immortal reward | Collected right away |
| Achievement Name | Icon | Description |
| --- | --- | --- |
| Soul Taster | | Complete 5 quests for Hero Souls. |
| Soul Harvester | | Complete 25 quests for Hero Souls. |
| Soul Trader | | Complete 100 quests for Hero Souls. |
| Soul Banker | | Complete 500 quests for Hero Souls. |
| Disciple of Solomon | | Complete 2500 quests for Hero Souls. |
History
As of patch .08, Primal Bosses begin to appear at a low chance starting from Lvl. 105 and every 5 levels thereafter. They have the same amount of hp as a regular boss of the same level. The word "Primal" is used in the sense that they only appear as the first boss on that floor and award a hero soul for the kill and do not appear on that floor again after that. If you don't encounter it the first time on the boss floor, it won't appear again on that floor. They only award 1 hero soul for the kill, which is immediately added to your current count of souls.
If you got to Lvl. 100 for the first time, you are awarded with a gift for 5 free hero souls that are immediately applied to your current count. This only applies to patches .08 and .09.
As of patch .10, the hero soul limit of 10 is removed. Primal bosses have an increased chance of 25% to appear and give an increasing amount of souls based on level (the current formula is floor( pow( ( ( ( level - 100 ) / 5 ) + 1 ) / 3.0, 1.5 ) ) -- at level 150, you can get 7; at level 200, you can get 18)[2]. This time, the soul bonus is stored and will be awarded when you ascend using Amenhotep.
Since patch 0.12 the formula is floor(pow(((level - 100) / 5 + 4) / 5, 1.3) * (solomon_bonus))
As of patch 0.14, Cid's click damage is affected by hero souls (+10% per hero soul)
Initially, mercenary quest Hero Souls would be collected right away, but patch 1.0 changed them to go into the pool of Hero Souls that is received upon ascending.
References
Ad blocker interference detected!
Wikia is a free-to-use site that makes money from advertising. We have a modified experience for viewers using ad blockers

Wikia is not accessible if you've made further modifications. Remove the custom ad blocker rule(s) and the page will load as expected.